MASTER LOFT
Bucerias Condos For Sale
140 mts² | 1506 ft²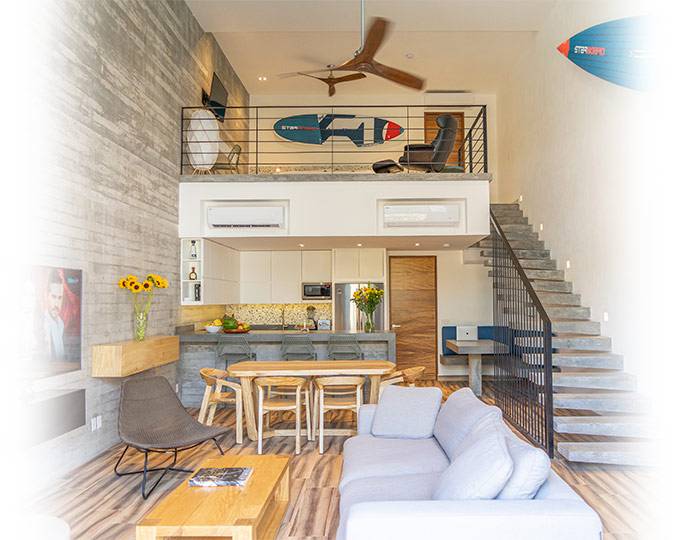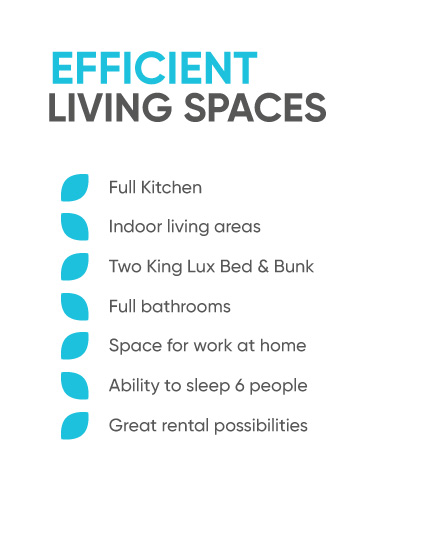 The functional and minimalist concept of Nereidas Lofts is a beautiful statement in the Golden Zone of Bucerias. This Master Loft is the true essence of modern functional living space, an spacious layout, complete kitchen, this will be a sought after rental with the ability to sleep 6 people.
Smart design optimizes every corner of this 140 square meter loft with beautiful natural lighting and modern simplicity, allowing you to focus on the things that matter… Family, Friends and Play!
Your lofts comes equipped with everything you need down to the smallest detail, a super cozy spot to recharge, active social areas, fine dining, spectacular rooftop views, fitness and Yoga onsite.
An investment that will work even harder when your not there! and we handle all the details! Ask for more info!
REQUEST MORE 
INFORMATION